Why Digital Marketing Is Important in 2022? Alberto Parron – Interview
Alberto Parron, CEO of Ignite Global, is promoting the idea that marketing is more important than ever. In a world where face-to-face interactions have been replaced by digital interactions, and even then, they're often automated.
A decade ago, if you wanted to buy a car in America, you had your pick of thousands of dealerships and individual salespeople with differing opinions and prices. Now everything is different, you can buy whatever you want on the internet.
"Marketing has changed so much in just 10 years"
For those who don't know him yet, Alberto Parron is the executive creative director of the international communication agency IGNITE Global Marketing based in the capital of Taiwan, Taipei. With over 25 years of experience in advertising and marketing and several awards in Europe, he has worked for Spain, the United Kingdom, China, Taiwan, the USA and Vietnam for small clients to the Fortune 500.
A multidisciplinary artist by nature, he is an expert in several professional fields and is in love with his profession, which he speaks of with a certain romanticism.
Why did you become interested in advertising & marketing?
It all started with drawing. From a very young age, I was interested in art. I had no skills in sports like football or basketball, but I had other interests, I liked drawing & creating. I read many European comics like "1984," and I really liked films. I watched many films with my grandfather, and he would explain to me how they did each shot, each special effect, and all the other onscreen elements, and why.
I also liked robotics and even programming, coding in Basic with my Amstrad CPC 464 when I was only 6 or 7 years old.
In 1987 a brand sticker collection album for kids called "Marcamanía" came out where you had to get all the stickers of the most famous brand logos to complete the album. It was then my admiration & interest in creating brands & logos was born.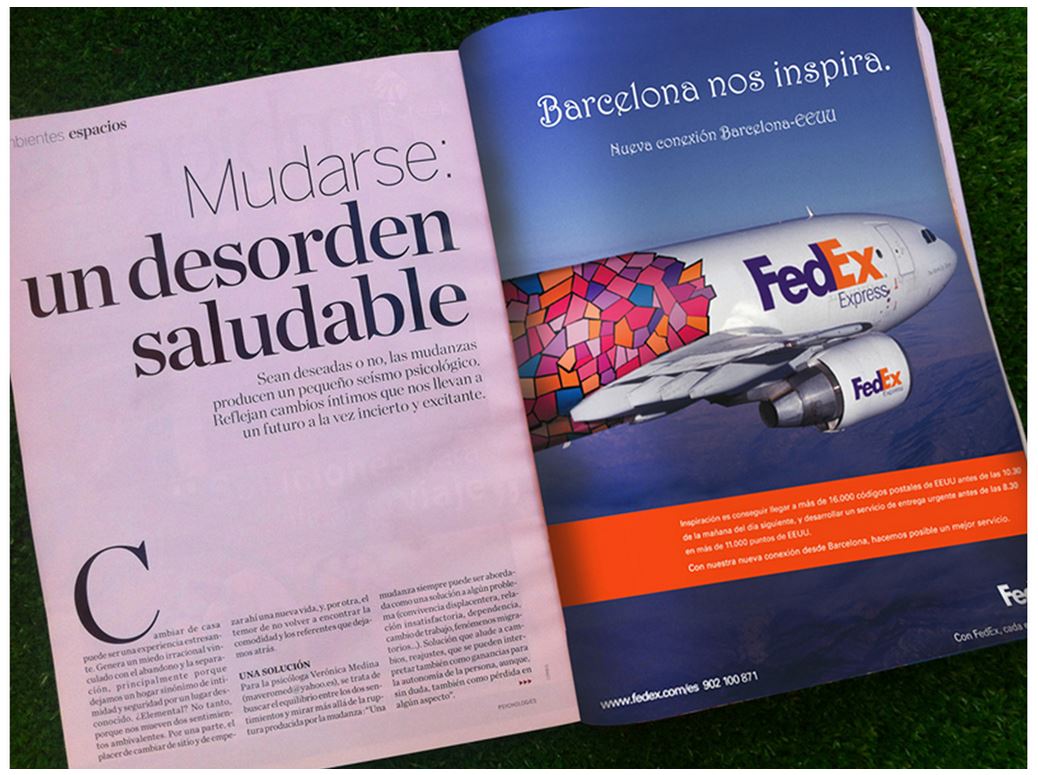 How did you land in advertising?
I had studied architectural design, which is basically half architecture & half industrial design, but from there, they kicked me out. My teacher called my parents (I was in a panic) to tell them that it was not my place, that I had a talent for creation & colour and that I should focus on a more creative profession, so I ended up studying art, and later traditional and digital animation and a specialized colorimetry course, before arriving at Tactics Europe, which was my first agency in Madrid in 1997.
One day, by chance, I met Raquel Martínez, who worked at "Anuncios," which at that time was the most important advertising publication in Spain, and she offered me a chance to make a drawing and do an advertisement to land a job. I did, and I received calls from nearly a dozen big agencies. I even got a call from Disney, where I got to do an interview. But in the end, I opted for Tactics Europe.
There, my dear friend Juan Seguí approached me one day and said: "You are no longer an illustrator, now you are a junior art director." And without really knowing what that meant, I began my career in advertising. I was 20 years old and I remember it with special affection.
Did you study anything else afterwards?
The truth is that I have never stopped studying. Every day I study something new, but after starting to work in advertising, and not understanding the strategic decisions that were being made, I decided to study marketing in depth, and I fell in love with it. I was even a professor of advertising & marketing at the TAI High School in Madrid, something that I had never considered but greatly bettered me.
I also entered the ADE (business administration and management) career program at the largest university in Spain, where I learned a lot for my later adventures as an entrepreneur while complementing all my previous knowledge to better perform in my current position as a creative director.
Later I took several training courses in marketing, business administration, graphic design, digital marketing, 3D animation, languages ​​such as traditional Chinese, scrum methodology, and practically everything else that I came across that caught my attention, and studied it thoroughly.
I have the need to learn every day, and that makes me happy.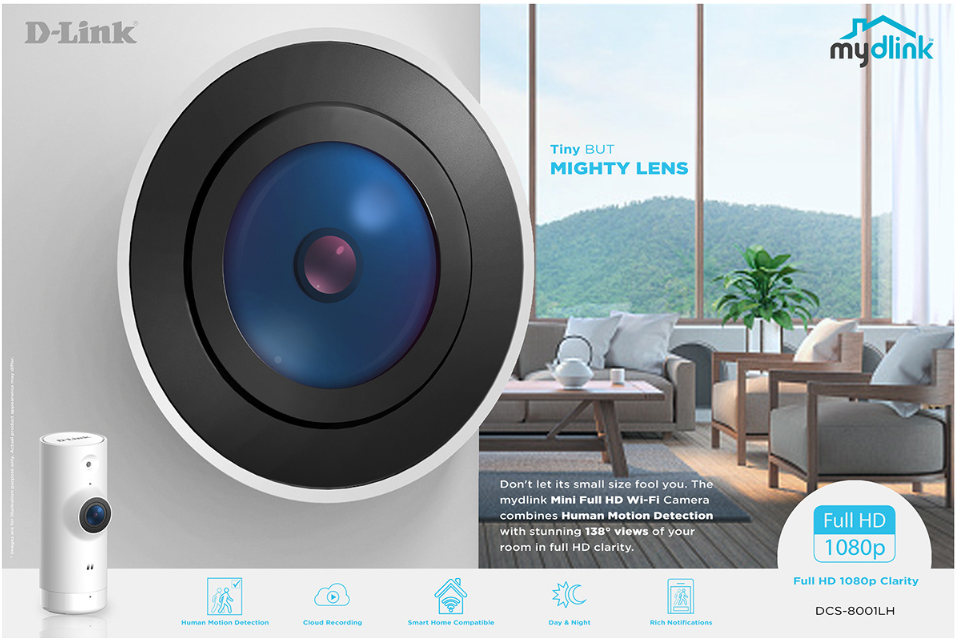 What positions have you held?
I started as an illustrator, became a junior and then a senior art director, and then a creative director. I was 16 when I sold my first logo; it was handmade with markers & wood paints, which was how they were done before the arrival of computers. From a very young age I was looking for clients to sell my art to and earn some extra money.
But I have worked in many positions since some agencies need you to know how to do a bit of everything, and honestly this is something that has been enriching for me since I have been able to pick up many things I still enjoy today.
What clients have you worked for?
Dozens, the list is endless, from startups, small and medium-sized companies, and especially Fortune 500 companies, which are the companies with which I have learned the most, due to their international vision. and by their high demands of quality standards and excellence.
Today I enjoy small and large projects. They are all new challenges and I treat them all with the same love.
These are some of the clients who have trusted me: Honda, Mercedes-Benz, Renault, 20th Century Studios, Uni-President, Nestlé, Coca Cola, Ballantine's, Microsoft, Motorola, FedEx, Hewlett Packard, SAP, Swatch, Tissot, Loewe, Zara, Telecinco, Amadeus, UNED, Endesa, Accord, JCDecaux, LaCasa, Qbic, D-Link, Mobipay, Getac, Joaquín Cortés, Amaya Arzuaga, Joaquín Berao, Roberto Verino, Milano, Hoss, University Alfonso X, El PaÍs, El Mundo, La Razón, FDG Group, Chevignon, Feiraco, Madrid Xanadú Snow Park, DYC, Amena, Mostoles City Council, Ceuta City Council, and the Taoyuan City Government.
What does your daily job consist of?
As a creative visual communication & persuasion professional, my mission is to get my team to do the best job possible, I demand the highest quality from them and I don't settle for less. I'm very demanding but I believe this is the only way to succeed.
But these days, I'm actually a bit like a blue helmet. I do a little of everything, but my main role is to get my team to come up with creative ideas and have everything they need to do it. The executive part is in dealing directly with clients, I think it is very important to deal directly with clients myself so as not to lose essential information.
But still, I continue to draw, and design, I do 3D, art direction, video, photography, copywriting, web code. Lots of things.
To lead a team, you have to know what you are talking about, and you have to set an example that motivates them, instead of simply demanding that they do things.
And to be up to date, you can't get out of the car. if you stop doing something, you get rusty, and to stay creative you have to do many different things and experiment.
Why Taiwan as a base of operations?
Apart from its convenient location where you can serve all of East Asia, Taiwan is a business-friendly environment. But beyond that, I have been in love with Chinese culture since I was a kid, thanks primarily to Bruce Lee, who was an artist at what he did. I've always wanted to learn Chinese and better understand the culture, and Taiwan continues to carry on the traditions that Mao destroyed in Mainland China.
In Taiwan, traditional Chinese written characters are used (as opposed to the simplified characters used in Mainland China), which in my opinion are more beautiful and elegant, even if they are somewhat more difficult to read and write.
On the professional side, Taiwan is flush with cutting-edge technologies & products, and many companies with great potential, but not yet truly globally competitive, due to the absence of a strong brand.
This is where we come in, and we want to help evolve and launch themselves onto and conquer the world stage.
Some companies don´t understand what 360º is, what marketing services are most in-demand in Taiwan?
We're a 360-degree agency for a reason. There really is demand for everything. We do brand/product naming, logo design, brand consulting, marketing consulting, marketing strategy, marketing planning, corporate identity design or visual identity, ambient branding, web design, e-commerce, SEO and SEM strategy, media buying, package design, graphic design, illustration, 2D and 3D animation, video, website design, digital marketing, brochures, events, stand design, guerrilla marketing, direct marketing, trade marketing, emailing, social media, business cards, product presentations, product placement in cinema, television and social media, influencer marketing, experiential marketing, VR (virtual reality), AR (augmented reality), creative copywriting, technical copywriting, user manual product, product photography, product video, and content marketing lately working in Marketing in Taiwan.
And we don't just do these things because customers come to us and ask us to make marketing widgets. We do them to solve problems.
What are you working on right now?
Currently, we are working on several projects related to product videos, brand videos, animations, these sorts of things. But also campaign strategy & creation, and product launches. But we're also continuing our search to find new and creative ways to provide excellent service, moving beyond standard digital marketing into augmented reality (AR), mixed reality, and virtual reality (VR).
Who are your influences and inspirations?
I have many influences. I always remember my friend and master Jose María Ponce, who taught me many things that I still use today. We could talk for hours and hours and lose track of the time. I really miss him.
Paloma Vallhonrat, who sat with me for an entire afternoon just to choose typography, taught me a lot. She introduced me to books on photography, design, painting, and fashion. And her brother, Javier Vallhonrat, is also an inspiration and model to me, as an amazing visionary artist and professional photographer who can draw his own world with a camera.
My graphic style was also greatly influenced by my colleagues when I belonged to the Spanish Association of Professionals Designers (AEPD). There I learned from professionals such as Pepe Cruz Novillo, Álvaro Sobrino, Dimas García, Luis Corbellá, Pedro García Ramos, Javier García Solas, Oscar Mariné Alejandro Morcillo and so many greats from the Spanish design scene.
Today I am inspired by everything that surrounds me, I am inspired by a conversation with a friend, the movies. I still watch a lot of children's films. And every day I usually watch at least 3 films, television series, etc. I also like graffiti. I am inspired by the kitchen. And of course, music. I cannot live without music. I visit museums. I really like discovering new things when I walk. But I'm also still inspired by the past. By the 1980's. and by traditional art bases such as Barroco, Gothic or Renaissance.
Also, I like people like Chema Alonso who make me feel inspired, but the truth is I am inspired by everything I see around me, and it helps me to create new things.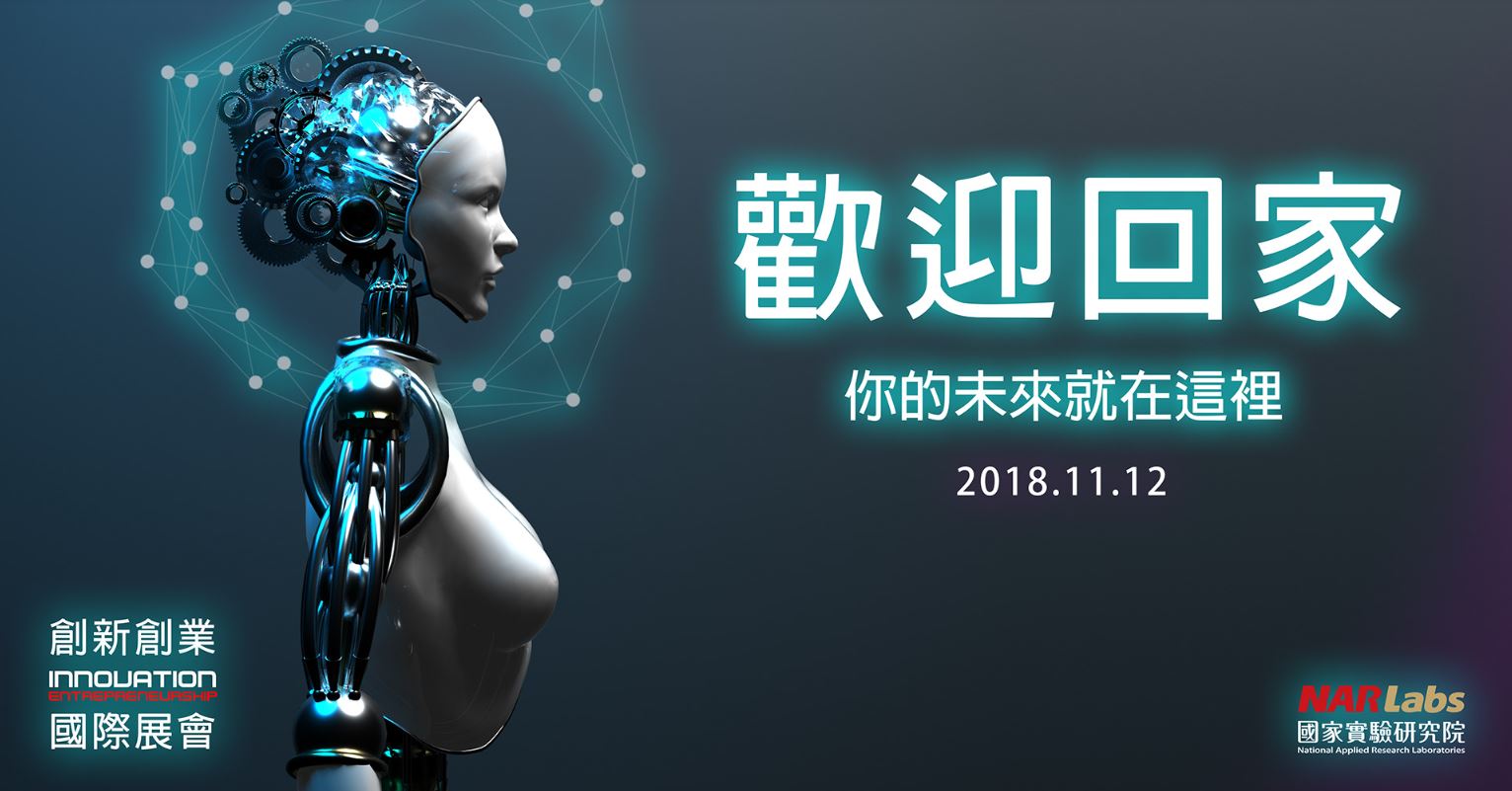 Where do you think advertising and marketing are heading?
Everything is becoming more and more digital. The market is completely globalized and branding, marketing, and advertising strategies tend to focus more and more on digital media and automation, whether it's SEO, SEM, email, web management, social media, etc.
Without a doubt, we are facing a new revolution that will arrive soon with augmented reality or mixed reality, which will give us an infinite creative canvas before the limitations and restrictions arrive, as always happens with new media.
I see virtual reality further away, although there are already large projects focused on VR, but the public is not yet ready. They need to go through AR before reaching VR.
But even so, today people do not know how to access augmented reality. You give them a QR code to access it and when their mobile asks for access to the camera, they get scared and block everything, and this lack of knowledge means that they obviously are not ready to enjoy AR content.
There's still a lot of work to do, but step by step it'll come. I believe it'll be companies like Apple, Google, Samsung & Xiaomi that will make this tech a daily habit.
Once we're there, the possibilities are endless. An infinite space will be created where all kinds of messages can be placed, not just entertainment or advertising. For example, we can go to the supermarket and activate an AR function warning us if a product has sugar, or any ingredient we're allergic to or otherwise don't want.
In medicine, augmented reality will be very useful together with AI to diagnose or perform surgical interventions. But all industries will benefit. AR will eventually be a virtual assistant that will make our lives easier, and will create new advertising spaces, that in turn will create an infinite world of possibilities for our creativity.
It is a matter of time, but it will happen. It reminds me of the 90s when I started working on web development, and most companies didn't know what it was and didn't want to spend money on a website. They saw it as useless, although it is also true that today there are still many companies, including many agencies, that still do not have a corporate website, though this may seem incredible in the 21st century.
You were commenting on AI. What role do you think it plays and will play in marketing and advertising?
AR and VR will be joined by AI, although this is already happening today, and it will have exponential growth. Big data together with AI are giving increasingly incredible results, and analyzing the data of millions of people. Algorithms are the greatest sociological tool ever created.
In the 1980s, marketing agencies called you at home or stopped you on the street to take a survey, and the answer was not always honest. Now the data obtained every minute is impressive, and real, since it analyzes actual consumer behavior. Companies like Amazon have achieved great sales thanks to these algorithms.
But AI is not limited to data analysis, such as sociological studies. It is also taking on creation, with stunning results starting to be obtained, imitation of humans in areas such as painting, drawing, photography, video, writing or music.
Nowadays your voice can be cloned and your face deepfaked in such a realistic way that not even your mother will be able to distinguish it. We can create a piece of music in minutes, create literary works, images based on text, and even movies.
The possibilities that this technology offers are unimaginable, and the most incredible thing is that it's improving exponentially every day. Along with the decentralized tech, Web 3.0, and the 5G revolution. I don't even want to think about for the generations after 5G, because 5G itself is already amazing. Some companies are already working on 7G technology.